Burlicon Equipment Manufacturing

Burlicon Equipment is an esteemed provider of Materials Handling Equipment solutions.
We consult, design, manufacture, install and commission on all systems and equipments ranging from feeders to screws, elevators, conveyors and material handling equipment.
Some history
During the some twenty years of our existence we have successfully completed an impressive range of materials handling projects in South Africa and across the African continent. Our clients include leading mining houses and industrial manufacturing giants, as well as small and medium enterprises.
About us
We have professional staff of top competence and have fashioned our state of the art quality management systems in compliance with international ISO standards. We benchmark ourselves against leading global norms.
Why choose us?
Burlicon Equipment has become a trusted name in the materials handling equipment environment, and many of our contracts are gained through word of mouth. We take the project criteria of time, quality and cost seriously, and we are proud of our track record in this regard.
Shaftless Screw Conveyor
We specialize in the following Screw Conveyors & Flighting
HELICOID Flight size range from 65mm dia • 500mm dia

SECTIONAL Flight size range from 20mm dia • 2000mm dia

SHAFTLESS SCREWS size range from 100mm dia • 600mm dia

RIBBON & MULTIPLE FLIGHT CONVEYORS obtain only the best specialized handling equipment and services.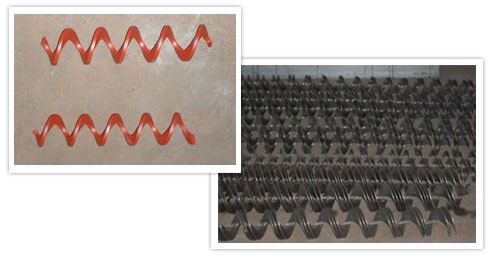 C O N V E Y O R S
Burlicon Selveyor (En-Masse) or Chain Conveyor
Belt Trippers and Travelling Ploughs
Belt Conveyors / Feeders
Screw Washer Separators
Pulleys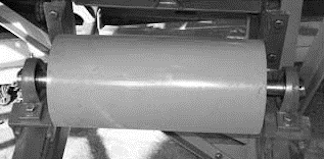 Material Handling Equipment
Burlicon Equipment undertakes most fabrication in mild or stainless steel.
The following services are available on application:
Profile Cutting

Rolling of Plates

Machining

Plate Bending and Cutting
Design facilities are also available for materials handling equipment and structural steel.
Take-Up Units
The Burlicon Take-Up Unit is used on Belt or Chain conveyors wherever possible stretch or wear could take place, necessitating adjustments. Burlicon supplies a wide range of Take-Up Units used for bucket elevators, belt or chain conveyors.
The units are designed to be fitted with self aligning pillow block or plumber block bearings. Take-Up adjustments range from 150mm to 950mm, and are available in medium and heavy duty.

Gates
Burlicon manufactures a full range of Cut Off Gates, including:
Rotary Cut-off Valves

Bin Gates

Undercut Gates

Vertical Slide Gates

Tunnel Gates

Rack & Pinion Gates

Heavy Duty Undercut Gates

Duplex Gates

Dust-tight Rack & Pinion Gates
Jet Slingers
The Jet Slingers consist of short high-speed belt conveyor in which the carrying surface of the belt is held in a concave curve by hold-down discs, at each side of the belt. A vertical spout directs the material onto material, and is forced against the belt by centrifugal forces. It quickly obtains the high speed of the belt and is thrown from the Jet Slinger as the belt passes over the front pulley.
Trajectory of the material is controlled by raising, or lowering the front pulley direction of the material, that is controlled by turning the Jet Slinger.
Oil Skimmers
Burlicon Equipment manufactures an Oil Skimmer unit which separates oil from water. These units are available in various sizes. Operation of these units is by means of a thin steel band running around two wheels, the bottom one submerged in the liquid. As it rotates, the oil adheres to the steel band leaving the water behind and discharges at the top by means of scraper.
Roto Scoops
The Roto Scoop Separator is a dewatering and classifying machine which be regulated to deliver material conforming to exacting specifications, retaining or removing fines in the proportions desired, with remarkable accuracy and efficiency. Originally developed for sand classification and dewatering.
It is ideally suited for treating other products requiring similar processing. Roto Scoop Separators provide a simple means of saving special grain sizes, which are lost with over-flow water. The Roto Scoop Separator is a self-contained machine consisting of a large circular steel tank together.
Feeders
Vibrating Screens
Burlicon has a range of Vibrating Screens which are designed for efficiency, simplicity and trouble-free long life. These units are individually designed to suit the material characteristics. Screens are available in single, double or triple deck, and can either be open or totally enclosed depending on application.
Rotary Feeders
Burlicon Equipment manufactures a fully fabricated Rotary Feeder with either direct or chain driven gear motors. Variable speed drives are also available. Apart from providing a seal to a hopper or a silo, it can be used to control the flow rate of material. Each Rotary Feeder is designed to suit customers' requirements.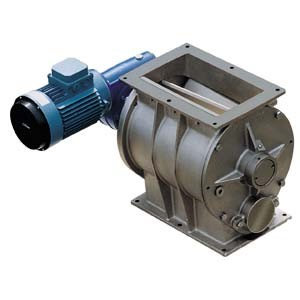 Elevators
Bucket Elevator
The Burlicon Bucket Elevator comprises a series of buckets, attached to either an endless chain or belt, enabling material to be lifted vertically.
The Burlicon Bucket Elevators are fabricated in several types and are suitable for many requirements,namely rectangular casings or circular self-supporting casings:
• Centrifugal Discharge Bucket Elevator
• Positive Discharge Bucket Elevator
• Continuous Bucket Elevator
• Internal Discharge Bucket Elevator

Burlicon manufactures spares for all Bucket Elevators.
Skip Hoists
The Skip Hoist consists of a guided bucket which is hoisted vertically or at an inclined angle by means of a Hoist Motor. These units are known for dependability as well as simplicity of design. They can be supplied with storage hoppers ranging from 5 to 50 tons.